2012 James Beard Awards Right Around the Bend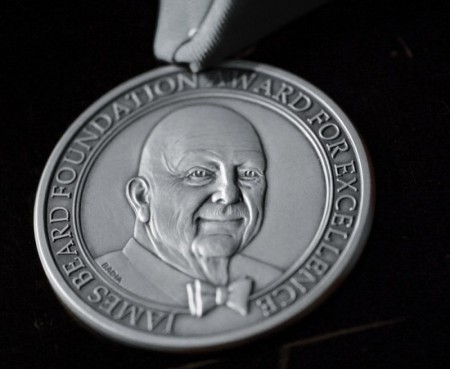 Over the last two months, we've been spotlighting of the nominees for the 2012 James Beard Awards. And now, after weeks of anticipation, they're almost here!
Winners will be announced on May 4 and May 7, 2012—just around the corner.
Before the big winners are announced, refresh yourself on who's who in the nominee pool. Check out the previous articles covering the nominees here:
To see the full list of all 2012 nominees, see the JBF Awards Nominees booklet found here.
Should you be lucky enough to reside in New York City and have, say $500 to spare, you should consider attending the JBF Awards in person. The Awards Gala takes place on May 7 and is always a black-tie affair to remember. This year, it's hosted by JBF Winner and Food Network star Alton Brown.
Basic tickets run $425 (for JBF members) to $475 (for non-members), but if you're able to score press tickets, it's only $200. Or, should you feel like really splurging, you can get a VIP ticket for $1,500 or a VIP table for $15,000.
There's also an awards dinner on May 4, which focuses on Book, Broadcast, and Journalism Awards. There is no specific ticket pricing information available on the JBF website for this night's event, so call the organization directly to get the scoop:  914-231-6180. (We have a feeling this ceremony is the cheaper of the two to attend, as the dress listing is only "Business Attire.")
Should you happen to be among the rest of us non-NYC foodies unable to attend the awards in person, just stay tuned to us here, as we'll be giving you full coverage on who takes home what from the awards.
Image courtesy James Beard Foundation