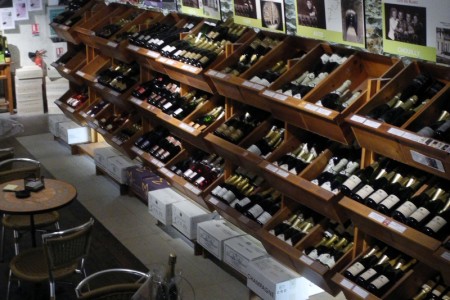 Even if you never got a chance to dine at Ferran Adria's famous El Bulli before it closed in 2011, you may be able to own a piece of it. Wine Searcher reports that the restaurant will auction off its estimated 10,000 bottle wine cellar via Sotheby's auction house.
The collection, curated by Adria's business partner Juli Soler, was carefully designed to complement Adria's groundbreaking molecular cuisine, which often included dishes like seaweed and rabbit brains. To that end, Soler's list ended up being a melting pot of wines from all over the world and at all price points. He could not stick to one particular country or style because the food was so unique, and since pairing it with wine was so challenging, he had to dig deeper.
When the auction goes live, expect the 1,600 different varieties to include ice wine from Canada, rare sherries from Spain, and a large selection of Californian wines. The range of prices is pretty steep: from $30 all the way up to $4,640. Whether the wines sell for more or less than their ticket price at El Bulli remains to be seen.
The foodies who did not get to eat at El Bulli need not fret. Though the restaurant is, indeed, permanently closed, the El Bulli Foundation is set to open sometime in 2014. It will be in an entirely new building next door to the restaurant and will offer between 20 and 25 scholarships annually to promising chefs. Included in the scholarship is a full year where the aspiring chefs will work with El Bulli Staff on molecular gastronomy and other culinary creations.
Until then, the best way to get a piece of El Bulli may be through the Sotheby's auction. The auction date has yet to be announced, but when it is, the running on the bulls will have nothing on the running of the foodies.
Sources:
AFP Staff. (2012, August 6). Trailblazing El Bulli sells off its cellar. Retrieved from http://www.wine-searcher.com/m/2012/08/el-bulli-sells-its-cellar?view=print.