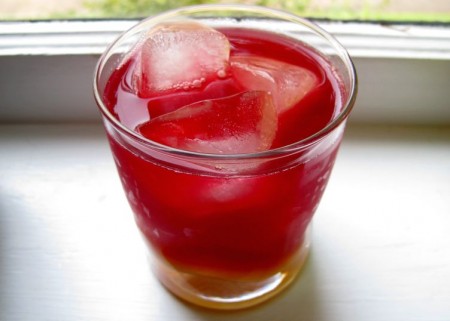 Cocktails don't have to be complex in order to be good. In fact, sometimes it's the most simple of combinations that result in the best drinks. The Madras is an example of just such a cocktail.
A refreshing blend of vodka, cranberry juice, and orange juice, the Madras is both easy to make and delicious. The key to making it properly lies in the quality of the ingredients you choose. While an expensive vodka is a waste in a drink like this, you still want to choose a good middle-tier vodka—avoid the cheap, off-brand vodkas.
As for the orange juice, fresh-squeezed is always best. After squeezing, strain the juice to remove the pulp for a more elegant appearing cocktail.
With cranberry juice, most people choose to use a product branded as "cranberry cocktail," as pure cranberry juice is quite tart and tannic. Choosing a small-batch cranberry juice sweetened with natural sugars, like that from Vincent Cranberry Farms, will add an extra dimension of flavor to your drink.
For other variations on the vodka and cranberry theme, try a Sea Breeze (vodka, grapefruit juice, and cranberry) or a Bay Breeze (vodka, cranberry, and pineapple juice). Additionally, this drink can be served tall, cut with sparkling water like Perrier for a lighter, refreshing summertime sparkler.
Madras Cocktail
Makes one cocktail
Ingredients:
2 oz good quality vodka (Absolut, Finlandia or similar)
2 oz cranberry juice
2 oz orange juice
Directions:
In a double rocks glass (also known as a bucket), add first three ingredients.
Add ice.
Stir briefly to incorporate.
Serve.