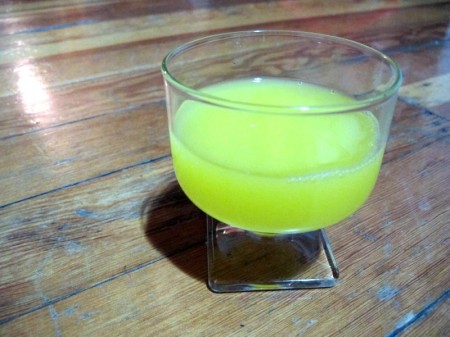 Despite its unfortunate name, the Income Tax cocktail is a tasty and delicious classic drink. Even better, it's relatively easy to make at home and might be the perfect choice for April 15th this year.
While the origin of the Income Tax cocktail is lost to history, cocktails made from gin, vermouth, and orange juice have a long tradition in the world of mixology. The Income Tax cocktail is thought to be a variation on the Bronx cocktail, which is itself a variation on a Perfect Martini (perfect being a bar term for equal parts sweet and dry vermouth). The big difference between a Perfect Martini and a Bronx cocktail is the addition of orange juice in the Bronx. With the Income Tax cocktail, a few dashes of Angostura bitters are added for additional complexity.
The Bronx cocktail, depending on who you listen to, was created between 1899 and 1905, and the 16th Amendment (the establishment of income tax) wasn't passed until 1913, so the Income Tax cocktail probably dates to somewhere after 1913. Could the cocktail been produced under a different name before then? Absolutely; in fact, it probably was. Whatever the Income Tax cocktail's origins, though, the drink caught on, and any good bartender or home mixologist should be able to make this drink without any trouble. If you aren't a fan of gin, substitute a full-flavored vodka like Absolut for a lighter variation.
The Income Tax Cocktail
Makes 1 cocktail
Ingredients:
2 oz good quality London Dry gin (Beefeater or equivalent)
¼ oz sweet vermouth
¼ oz dry vermouth
1 oz orange juice
2 dashes Angostura bitters
Directions:
In a Boston shaker, add first 3 ingredients.
Add orange juice and bitters.
Top with ice.
Shake vigorously for 30 seconds.
Strain into a chilled cocktail glass.
Serve.