Tahini: Easy Cooking Tips for Sesame Seed Butter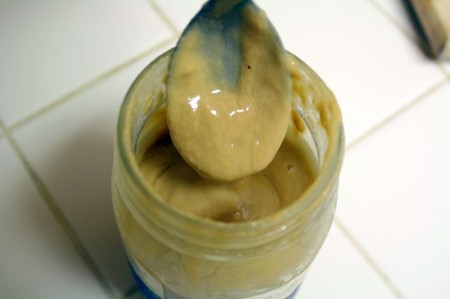 Tahini sounds exotic, but it's really just sesame seed butter. Just as peanut butter comes from ground peanuts, and almond butter from ground almonds, tahini is made from ground sesame seeds. It's an ingredient traditionally used in Middle Eastern cuisine, and its quintessential place in the familiar dish hummus has elevated it to mainstream usage in many American households.
Just as with nut butters, tahini may be made from raw sesame seeds or roasted, salted or unsalted. All forms can usually be found in health food stores, and many common supermarkets carry different varieties of tahini in the peanut butter aisle.
Tahini has a very distinct flavor on its own—nutty like peanut butter, but with a bitter and savory quality. Converts coming straight off of commercial peanut butter may find tahini to be too thick and heavy and not sweet enough, but it's those same qualities that make tahini a great choice for select dishes.
When to use tahini
Tahini is essential when making hummus from scratch. It adds the nutty yet earthy flavor to the dip that could never come from something like peanut butter or almond butter. It's great when used with lemon juice, which cuts the heavy, bitter notes of tahini and makes it lighter and more palatable.
Tahini is complemented very well with fresh cilantro, as the brightness of the herb picks up the flavor of tahini much like lemons will. A great dip can be made from cilantro, lemon juice, tahini, and water to taste. This this formula out a bit more and you've got a bright salad dressing that's a nice sub-in for a Caesar salad.
When making sandwiches, try redoing the standard PBJ by using tahini instead of peanut butter. You'll want a heavily fruity jam to contract enough against the earthy tahini flavor, so try something like fig jam or pure honey.