2012 James Beard Foundation Awards Announced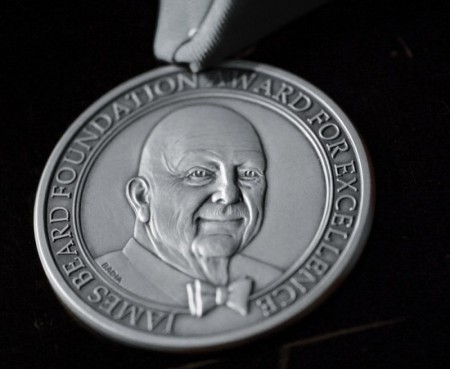 We've been following the nominees for the 2012 James Beard Foundation Awards for the last two months in the L.A. Foodie column, and winners for all categories have finally been released.
Many of the most-anticipated honors of the JBF Awards have gone to Chicago, which has once again taken the reigns for national food honors. Chicago-based restaurant Next took home the Best New Restaurant Award, and Mindy Segal of Mindy's HotChocolate took home Outstanding Pastry Chef. Outstanding Chef went to NYC's Daniel Humm of Eleven Madison Park.
Los Angeles didn't go home empty-handed, however. Our very own Wolfgang Puck won the Lifetime Achievement Award, and Lesley Bargar Suter of Los Angeles Magazine won a Journalism Award for her pieces: "Chinese Food in LA," "It's Time for Breakfast in LA," and "Food Lovers Guide." Finally, Matt Molina of the famed Osteria Mozza in the Melrose District took home a Best Chef Award.
To view the complete listing of all 2012 James Beard Foundation Award winners, click here.
Image courtesy James Beard Foundation