How to Name Your Food Blog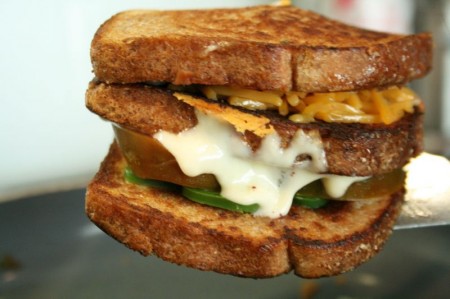 So you have decided to start a food blog—congratulations!
However, before you can start winning James Beard Awards and dining with top chefs, you will need to name your blog. What separates the successful blogs from the ones that flounder is often as simple as the name. People need to latch onto your name, understand your product, and want to read more about it. Here are a few things to consider before you name your blog:
Subject
What is your blog about? Is it a cooking blog? A restaurant review blog? Something altogether different? Your blog name needs to let readers know what they can expect when they start to read your blog. A blog focusing on restaurant gossip doesn't necessarily need the word kitchen in the title.
Longevity
Don't name your blog after this month's hottest Adele song. Sure, "Rolling in the Deep Fat Fryer" might get you some hits this year, but next year, people are going to be wondering what the heck your blog name means. If you base it off a celebrity, make it Julia Child, not Julia Stiles. You want to make sure that your blog can run under the same name for years, since you are building a brand.
Personality
You know why the Pioneer Woman made it big? Because she really is a pioneer woman. She lives on a ranch, is married to a cowboy, and makes hearty food. If you are a single man living in NYC who is a vegetarian, the name Pioneer Man really wont' work so well for you. Don't name the blog after someone else, name it after yourself. Make it personal and special, so people can see why your blog is different than other blogs.
Research
Make sure you haven't taken someone else's blog name! Nothing like getting all set on a name, getting business cards, writing your first post, and realizing that the domain name Eater is already taken.