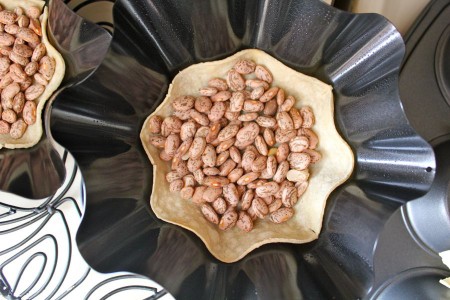 Earlier this week, we talked about making homemade taco salad shells without any fancy equipment. But for all ya'll gadget-heads and doo-hicky fans out there, today we present the Tortilla Bowl Baker, one of those gimmicky, one-trick-wonder tools that can make your life easier by solving a problem you never knew you had.
OK, OK, I exaggerate. This was my reaction to the Tortilla Bowl Baker when I first spotted it in the "home" section of a discount department store, but despite my cynicism, the $5 price tag won me over. I also noticed that this particular model was made by Norpro, whose popsicle molds reign king in my book. So that was promising.
These little nonstick bowls are really pretty nifty. They make the whole process very easy and straightforward with each shell donning the perfect fluted shape. Baked taco salad shells are obviously healthier than their traditional fried counterparts, and I was able to keep them rotating smoothly in and out of the oven as I prepped the rest of our taco salad building blocks. It was definitely better than having to stand over the hot stove and to wipe down a greasy stovetop later.
You could also conceivably do other stuff with them, like make waffle bowls for ice cream, shape layers of phyllo dough, bake a deep-dish fluted pie, or make a wacky-shaped terrine. Novelty uses for sure, but not so one-trick-wonder after all.
You certainly don't need them to make taco salad shells, so they are a bit of an extravagance. That said, I liked these shells better than those I tried baking other ways (check out the details on the tortilla bowl vs. muffin pan taco salad throwdown.)
Chef's Table verdict: Non-essential, but nifty. For a few bucks, they're not a bad tool to have around.